Frequently Asked Questions
What does it cost to join the Debate Team?

Dues for the team are $50 – this covers the team's national membership fees and student t-shirts. Students are expected to pay for the events they choose to participate in. Fees range from $25-$50, depending upon the event and category entered.
Am I expected to compete in every event?

Team members are expected to compete in a minimum of one event per year. Students who compete in a minimum of one event per year will be able to list team membership on college applications.
What should I expect at tournaments?

Refer to the "Event Descriptions" page on the blog for expectations for each event.
How will I get to tournaments?

Transportation to and from events is the responsibility of the student/parents.
Will there be food?

Most events have pizza and snacks available for purchase.
What should I bring to tournaments?

Lunch, money for snacks (or lunch), and any materials you may need for the competition (legal pads, notebooks, pens, etc.)
What should I wear to tournaments?

Professional attire is required for all events.
What happens if I signed up for a tournament, but cannot attend?

If a debate team member withdraws from a tournament after the deadline, the team member will still be responsible for all fees and any "drop fees" incurred.
What happens if I get sick while at a tournament?

Parents/Guardians will be contacted for early-pick up if necessary.
What kinds of awards are there?

Most events have some form of trophy or certificate for winning debaters/teams.
​
What do the coaches expect of me?

Debate does come with the expectations of professionalism and a dedication to the work necessary for competitiveness, but mostly your coach expects you to try your best and to have fun!
What is expected of judging volunteers?

Please consult the judging handbook posted on the Pope Debate website.
Can parents/coaches watch the debaters speak?

Most events will allow parents or coaches to watch competitors in a debate session. However, most events take place within classrooms and space may be limited. The individual judges and competitors reserve the right to limit or refuse observers.
Can I leave a tournament for lunch?

No. Debate team members may not leave the campus of the tournament unless given direct permission from the coach. Students must also check out with the coach before leaving for the day. Students who leave without permission or without checking out with the coach will receive disciplinary action.
Powered by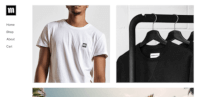 Create your own unique website with customizable templates.